Data publikacji w serwisie: 22 listopada 2021 r.
Series on European university alliances has started as part of the DAAD podcast "campus Europa": www.daad.de/campus-europa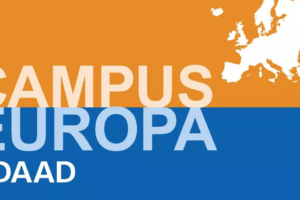 Every two weeks, the host speaks with an EUN representative about how the European university alliances work and what their priorities and goals are. A total of 14 episodes are planned, so that each network will be the focus of an episode.
The guest of the first episode is Prof. Dr. Dr. h.c. Hans-Jochen Schiewer, until recently rector of the Albert-Ludwigs-Universität Freiburg, which belongs to the EPICUR university alliance.
You can go directly to the podcast here: Spotify /  Deezer /  Apple Podcast / Google Podcast