Data publikacji w serwisie: 22 listopada 2021 r.
New research-oriented mobility programme for master's students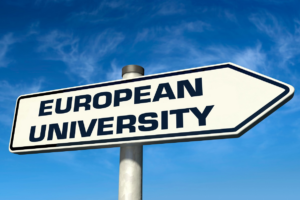 Dear master's students,

At EPICUR, we place a great deal of emphasis on co-creation. Please join us for a virtual Focus Group Interview on Wednesday, July 14th, 11:00-12:30 (CEST) to share your ideas and be a part of the design process. To register and receive the Zoom link, send an email to kirsten.rosa@kit.edu by Tuesday, July 13th.
What is EPICUR??
EPICUR (European Partnership for an Innovative Campus Unifying Regions) belongs to the first generation of European Alliances to pilot a new way of intensifying collaboration among Higher Education institutions through the creation of a European University. Read more about the EPICUR Alliance and its 8 member universities at https://epicur.education/.
If you have any questions, please do not hesitate to contact me at kirsten.rosa@kit.edu. Feel free to forward this email to your fellow students and share through your networks.
I look forward to meeting you and hearing about what is important to you as we shape this innovative new programme!
Best regards,
Kirsten Rosa