Data publikacji w serwisie: 22 listopada 2021 r.
EPICUR Internship Exchange Programme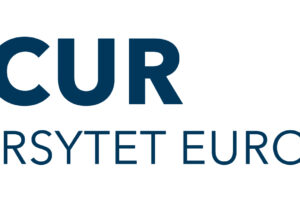 EPICUR Internship Exchange Programme
Invitation to the Info Session
Are you EPICurious to gain practical experiences abroad through an internship in an enterprise or in a civil society organisation? Are you looking for opportunities to broaden your horizons and improve your intercultural skills? Would you like to gain work experience in an international environment? Then the EPICUR Internship Exchange Programme might be right for you!
What is it about?
The EPICUR Internship Exchange Programme is an EPICUR mobility programme offering advanced bachelor and master´s students the opportunity to complete a cross-border exchange in one of the 8 EPICUR universities' locations*
Participants from all degree programmes are welcome to apply (depending on the position requirements)
Internships are offered at private enterprises as well as civil society organisations (to be completed as a civic engagement activity)
Internships and civic engagement activities can be arranged on an individual basis between February and June 2022 with a minimum duration of 2 months
Learn more about the EPICUR Internship Exchange Programme and how to apply in the online information session taking place on September 8th from 13h00 – 14h30 (CET)!
* In the upcoming run, internship positions are available in the regions of Karlsruhe, Vienna, Poznan, Strasbourg and Thessaloniki.
Please register for the Info Session by Monday, September 6th, 2021 via email at internships-epicur@intl.kit.edu.
Please note that for the upcoming round positions will primarily be offered as physical internships. If required, virtual internships may be possible in consultation with the providing organisations.
For further information, please find the flyer attached or visit the EPICUR website (more info coming here soon).
Kind regards,
Hoai Truong & Jie Han