Data publikacji w serwisie: 22 listopada 2021 r.
Boost your university education with an international EPICUR course! Start organizing your mobility for the Fall/Winter semester 2021-2022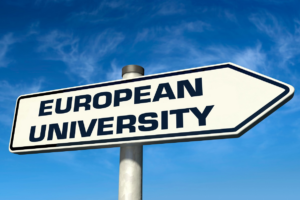 Boost your university education with an international EPICUR course! Start organizing your mobility for the Fall/Winter semester 2021-2022
From the third week of June 2021, a wide range of courses offered by all partner universities of the EPICUR Alliance will be open to all students.
What kind of courses can you choose?
EPICUR offers to you online courses from 8 universities of 6 European countries, mainly in English:
Language courses: slavonic languages, modern Greek languages as well as Nordic and Scandinavian languages
Liberal Arts and Sciences interdisciplinary courses with two main tracks: "Natural and Societal Sustainability" and "European Identities"
To know more about the course offer, please have a look at the language courses and Liberal Arts and Sciences courses offered last semester. Please note that the new course catalogs will be available from mid-June 2021.
What are the benefits?
It's flexible: choose one or more courses « à la carte » in one European partner university for your Fall/Winter semester in 2021-2022
it's international: follow the courses in English, meet with students from European partner universities and add an international touch to your CV
it's validated with ECTS: contact your International Relations Office* to confirm that the selected courses will be included in your academic record
it's simple: register online in June 2021 to take distance learning courses at an international university.
it's innovative: this flexible mobility is not limited in time! You will benefit from this international course offer throughout your university education
it's different: you are studying philosophy or chemistry and are curious about how other languages or subjects are discussed in other disciplines and European countries? Have a look at the course catalogues and select your course(s)!
*Depends on the structure of your university.
For more information, please read the testimonials of students who have already benefitted from this mobility:
Great student satisfaction with LAS Winter Courses!
Big appetite for EPICUR Language and Culture Courses
Can't wait to create your own curricula? Here's how to apply:
you are currently enrolled at an EPICUR partner university
you have obtained a minimum of 60 ECTS [+ course criteria*]
you select one (or more) courses of your choice
you prepare and submit your application file in time on the virtual learning platform: (proof of enrolment, language certificate + motivation statement)**
Don't be late: the call for applications opens in the third week of June for a few days only and the number of seats per course is limited.
* Criteria will be detailed mid-June
** The motivation statement has to be in English
You need advice?
Please contact epicur@amu.edu.pl for additionnal information.